Empowering the next generation
of early childhood professionals
Empowering the next generation of early childhood professionals with research, knowledge, mentoring, and a connected community.
Research Project​ Collaboration
The primary purpose of this study is to best understand the requirements and interests of early childhood educators to develop teacher training materials that can be used by others to apply the principles of Maker-centered Learning. Structured by the Agency by Design at Harvard University, this collaborative inquiry is grounded in the principles of design-based research wherein the expertise of researchers and practitioners are combined to develop dynamic interventions that result in "usable knowledge" that is specific to a particular context.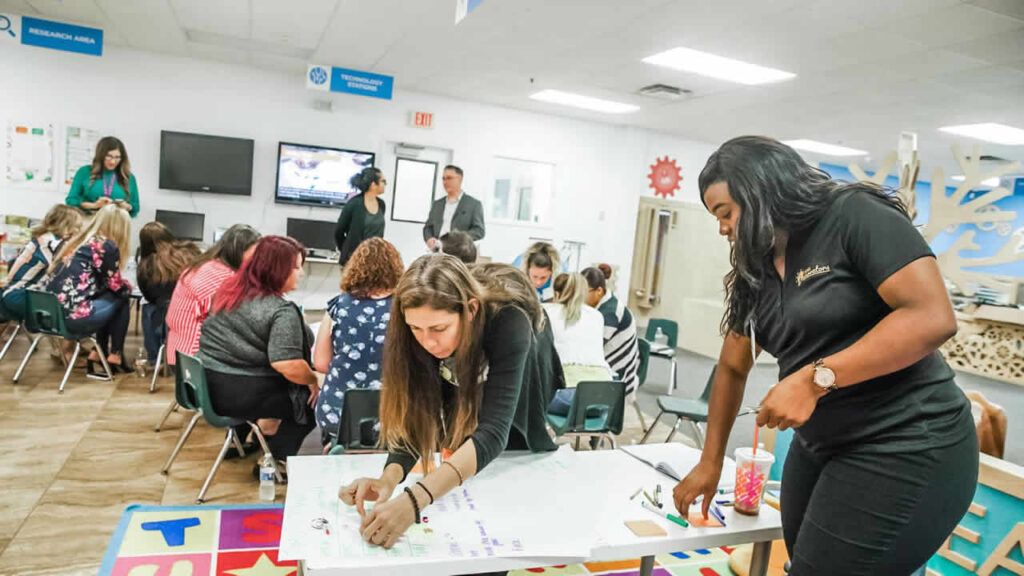 Empowering Teachers As Makers​
Young Innovators Foundation is dedicated to expanding and uplifting the culture of maker-centered learning in early childhood settings.
Classroom-based teaching practices must shift from standardized delivery of content to supporting children's interest-driven knowledge while promoting innovation.
Join a powerful network of professionals who are committed to growing their careers and becoming Agents of Change. By participating in the program, you will develop a growth mindset, inspiring you to look at your career path in an expansive manner honoring your talents and early childhood education knowledge. Throughout the program, you will have an experienced mentor to support, challenge, and assist you in practically applying the curriculum to your career.
Children require an environment that is both safe and nurturing in order to thrive.
Parent Education classes are fun and provide maker-centered educational monthly activities for parents and children. This allows for an expansion of a child's education beyond the school program, and it empowers parents to best support their children.
Provided throughout the year at various community locations, we plan monthly activities for parents and children. By joining the program, families get to know other parents with whom they can share, support, and grow together. Our program is generously funded by private foundations, individuals, and local businesses.


Come experience the excitement of bringing ideas to life in a fun filled festival where children experience learning the Young Innovators' way, compete to win seed funding money for their own innovative start-up company, and receive coaching from a panel of local judges with business and financial experience. This program showcases Maker-centered learning in action.
This is your chance
to Contribute
The Young Innovators Foundation empowers the next generation of early learning leaders with research, knowledge, mentoring, and a connected community.
Make a tax-deductible gift now to support the Foundation's important work. We accept checks made and mailed to:
YOUNG INNOVATORS FOUNDATION FOR EARLY LEARNING
1288 Sanctuary Drive, Oviedo, FL 32766
Find a Young Innovators program in your community.
Contact us today to learn how to bring Young Innovators to your school.